Auto Body Repair
Collision Repair Smithfield, NC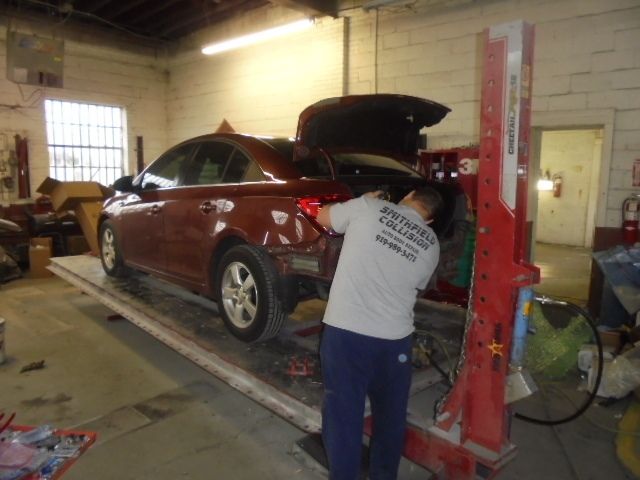 Smithfield Collision provides the highest quality auto body repair at a fair price. We blend advances in auto body repair technology with our technical skill and craftsmanship to complete your repair.
At the start of your auto body repair, we will provide a fair estimate that should cover all aspects of your body or collision repair.
Our
expert technicians
will keep an open communication with you about the timeline of your repair and anything unexpected that might come up and change your estimate. We want you to work with us as partners so your car is repaired to your satisfaction.
No matter how badly wrecked your ride is, we want to help. Let us take a look at your vehicle and we will see what we can do to restore back to its original state, from the operation and driving of the vehicle to exact paint matching.
Call us
today for a free and fair estimate.